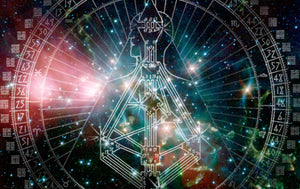 ****Please contact me first before attempting to schedule a Consultation****
This is a Consultation done through an App called Zoom (you are required to download it). Your body graph becomes screen shared and is discussed with you. What is covered depends on your needs and where you are at in regards to your "design". You are then provided with a recording of the Consultation afterwards. All I require is your birthday, exact birth time, and birth place.
What's Generally Covered:
*Your Type
*Your Profile
*Generalized look at your Centers
*All Channels
*Incarnation Cross (Your generalized destiny)
*Nodes (In Human Design, the South Node is where you start in life and the North Node is where you end in life)
*Determination/Environment (Determination is how you're meant to think, how you best learn things, and process information. Environment is the environment you're supposed to be in and how to act within it)
*And more, depending on what you are looking for/need help with!

I will be contacting you shortly after you book a day/time in order to discuss how we will proceed, what you want me to cover, and what you are looking for out of this Consultation.

SO PLEASE REMEMBER TO CHECK YOUR EMAIL
For more information, feel free to contact me through my email: thehdanalyst@gmail.com
***If you see a time that you want and it is not available, feel free to contact me and we can talk out a day/time that works for both of us.***